Antibiotic Self-Medication and Antibiotic Resistance: Multilevel Regression Analysis of Repeat Cross-Sectional Survey Data in Europe
Abstract
Antibiotic resistance is a global public health issue with several anthropogenic drivers, including antibiotic consumption. Recent studies have highlighted that the relationship between antibiotic consumption and antibiotic resistance is contextualised by a variety of socioeconomic, cultural, and governance-related drivers of consumption behaviour and contagion that have been underexamined. A potential complication for research and policy is that measures of antibiotic consumption are often reliant on prescribing or sales data which may not easily take into account the dynamics of community consumption that include self-medication; for example, the preservation and use of leftover medication or the obtaining of antibiotics without a prescription. This study uses repeated cross-sectional survey data to fulfil two core aims: firstly, to examine the individual-level and national-contextual determinants of self-medication among antibiotic consumers in European countries, and secondly, to examine the relationship between self-medication behaviour and antibiotic resistance at the national level.
This study is particularly novel in its application of a multilevel modelling specification that includes individual-level factors with both time-variant and persistent national characteristics to examine antibiotic consumption behaviours. The key findings of the study are that survey respondents in countries with persistently higher levels of inequality, burdens of out-of-pocket health expenditure, and corruption have an increased probability of self-medicating with antibiotics. The study also highlights that overall levels of antibiotic consumption and antibiotic self-medication do not correlate and are associated heterogeneously with changes in different pathogen/antibiotic pairs. In summary, the study emphasises that antibiotic stewardship and antibiotic resistance, whilst related by biological mechanisms, are also inherently social issues. Attempts to improve antibiotic stewardship and address the challenge of antibiotic resistance should also attend to structural challenges that underlie challenges to antibiotic stewardship in the community, such as the effects of inequality and reduced access to healthcare services.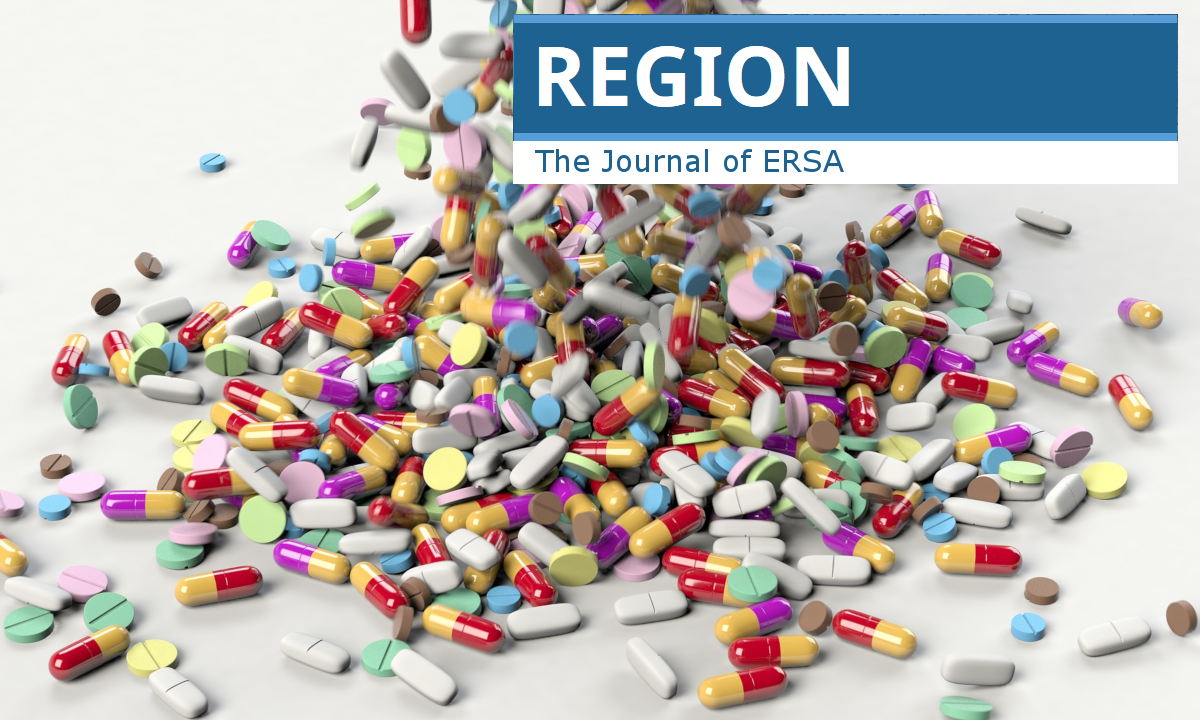 Downloads
How to Cite
Anderson, A. (2021) "Antibiotic Self-Medication and Antibiotic Resistance: Multilevel Regression Analysis of Repeat Cross-Sectional Survey Data in Europe", REGION, 8(2), pp. 121–145. doi: 10.18335/region.v8i2.339.
License
Copyright (c) 2021 Alistair Anderson
This work is licensed under a Creative Commons Attribution-NonCommercial 4.0 International License.
REGION is an open journal, and uses the standard Creative Commons license: Copyright We want authors to retain the maximum control over their work consistent with the first goal. For this reason, authors who publish in REGION will release their articles under the Creative Commons Attribution license. This license allows anyone to copy and distribute the article provided that appropriate attribution is given to REGION and the authors. For details of the rights authors grant users of their work, see the "human-readable summary" of the license, with a link to the full license. (Note that "you" refers to a user, not an author, in the summary.) Upon submission, the authors agree that the following three items are true: 1) The manuscript named above: a) represents valid work and neither it nor any other that I have written with substantially similar content has been published before in any form except as a preprint, b) is not concurrently submitted to another publication, and c) does not infringe anyone's copyright. The Author(s) holds ERSA, WU, REGION, and the Editors of REGION harmless against all copyright claims. d) I have, or a coauthor has, had sufficient access to the data to verify the manuscript's scientific integrity. 2) If asked, I will provide or fully cooperate in providing the data on which the manuscript is based so the editors or their assignees can examine it (where possible) 3) For papers with more than one author, I as the submitter have the permission of the coauthors to submit this work, and all authors agree that the corresponding author will be the main correspondent with the editorial office, and review the edited manuscript and proof. If there is only one author, I will be the corresponding author and agree to handle these responsibilities.