Why a multidisciplinary agenda for Southern Europe?
Introduction to the Special Issue
Abstract
Since the process of southern Europe's integration in the European Union, the Mediterranean region has seen a more considerable gap between central and northern European countries and its southern European counterpart. Thus, in a European context of social cohesion, it becomes necessary to better understand Southern Europe, without escaping to the so required perception of the complexity of Mediterranean culture. As a significant player along history, Southern Europe established a platform of diversity and freedom consistently, bringing peace between different historic-cultural traditions. Moreover, the southern frontier of Europe to Africa and Asia has become a crucial determinant in the current times of change where ruptures in the political systems are also defining new patterns of regional migration.  Meanwhile, the integration of Italy, Portugal, Spain, and Greece in the European Union reinforced an essential search for stability, altering to some extent the political and economic predispositions of these countries. This has been followed by somewhat rigid institutions, that remain, to a certain extent, an obstacle to sustainable development, and justify a broader assessment of the potential of policy and governance intervention. A Mediterranean region where a context of stagnation or increasing poverty and migration is leading most impoverished areas to a deleterious deprivation of human resources and capital. In such cases towards conflict, Southern European countries may represent a bridging alternative and an exemplar representation of democracy. A co-joint positive Mediterranean agenda is necessary, where migration patterns become a substantial factor in the future of all the frontier countries: Italy and Greece, Spain, and Portugal. This special issue collects recent insights in socio-economic developments in Mediterranean countries in order to further a future agenda for Southern Europe.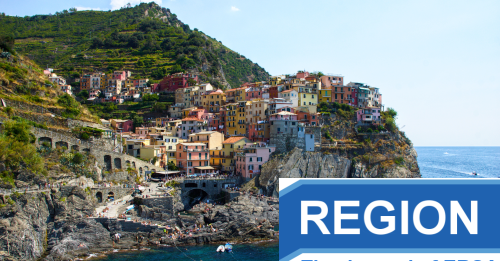 How to Cite
de Noronha, T. and Vaz, E. (2019) "Why a multidisciplinary agenda for Southern Europe? Introduction to the Special Issue", REGION, 6(4), pp. E1-E5. doi: 10.18335/region.v6i4.280.
License
Copyright (c) 2019 Teresa de Noronha, Eric Vaz
This work is licensed under a Creative Commons Attribution-NonCommercial 4.0 International License.
REGION is an open journal, and uses the standard Creative Commons license: Copyright We want authors to retain the maximum control over their work consistent with the first goal. For this reason, authors who publish in REGION will release their articles under the Creative Commons Attribution license. This license allows anyone to copy and distribute the article provided that appropriate attribution is given to REGION and the authors. For details of the rights authors grant users of their work, see the "human-readable summary" of the license, with a link to the full license. (Note that "you" refers to a user, not an author, in the summary.) Upon submission, the authors agree that the following three items are true: 1) The manuscript named above: a) represents valid work and neither it nor any other that I have written with substantially similar content has been published before in any form except as a preprint, b) is not concurrently submitted to another publication, and c) does not infringe anyone's copyright. The Author(s) holds ERSA, WU, REGION, and the Editors of REGION harmless against all copyright claims. d) I have, or a coauthor has, had sufficient access to the data to verify the manuscript's scientific integrity. 2) If asked, I will provide or fully cooperate in providing the data on which the manuscript is based so the editors or their assignees can examine it (where possible) 3) For papers with more than one author, I as the submitter have the permission of the coauthors to submit this work, and all authors agree that the corresponding author will be the main correspondent with the editorial office, and review the edited manuscript and proof. If there is only one author, I will be the corresponding author and agree to handle these responsibilities.